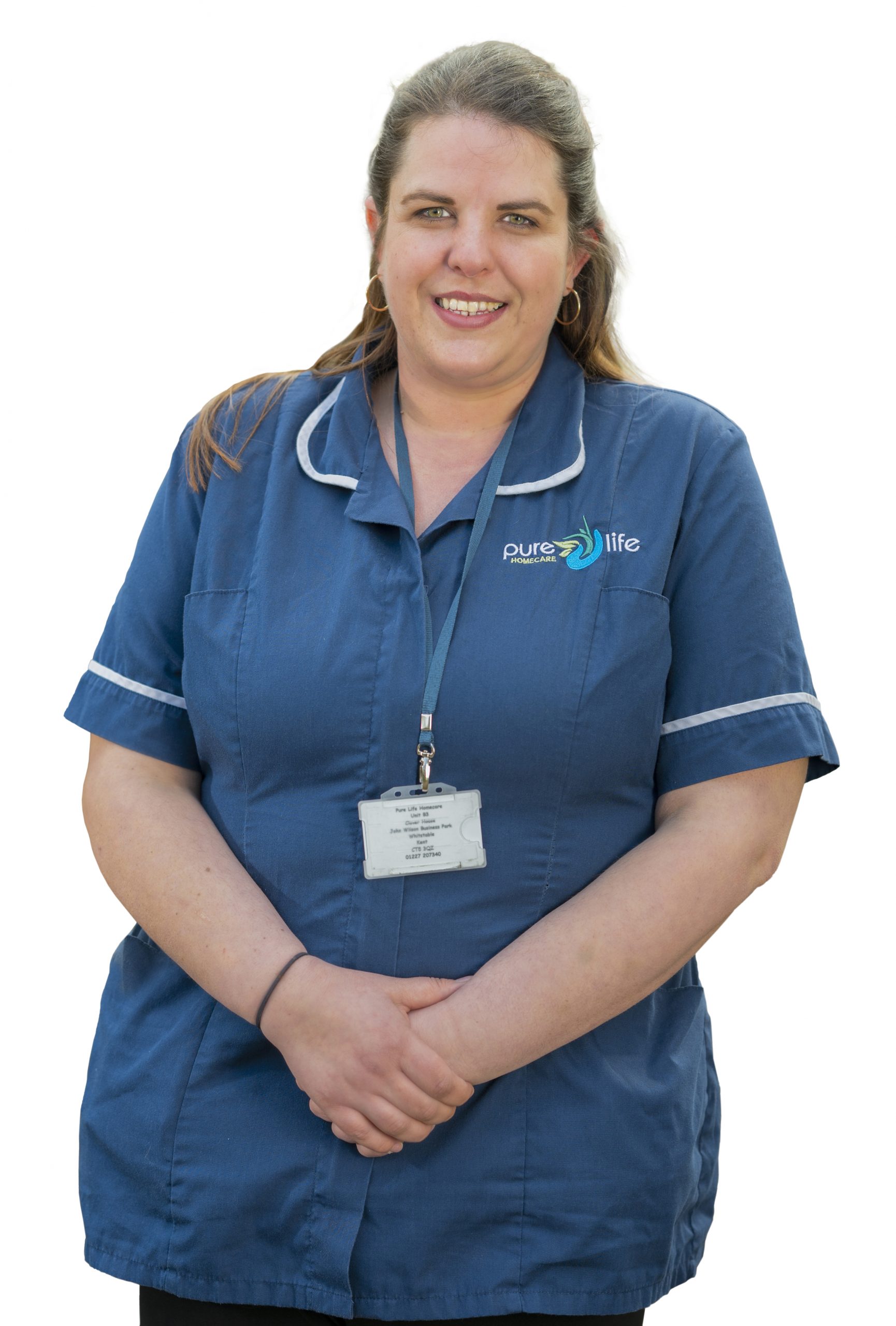 Assisted Living at home
The opportunity to sustain and maintain independent living for your loved ones is what drives our assisted living at home service at Pure Life Homecare.
Your relative will still have a pretty high degree of independence, and will still be able to get around their home on their own, pop out and lead a fairly typical life. That's one scenario.
But there may be at a time when they're slowing down just a little bit, and would benefit from unburdening themselves from elements of the daily rigmarole which we all have to deal with.
Assisted living provides just the kind of help they might need. And with this help comes not just peace of mind but certainty; the kind of certainty for you as close family and your loved one that someone reliable, professional and friendly will be there, on a daily basis, to help out with day-to-day tasks.
How to choose assisted living at home?
You've identified the need for assisted living at home. A smart, caring and sensible move.
So which way now? You'll be determined to get this right, with the correct choice of care company and individual carer for your loved one. But it's probably a whole new ball game to you. And having close, personal knowledge of the exact needs of your mum, dad, grandad or grandma at this time of change, you have every right to expect a high quality service which genuinely cares about their individual needs within its care offering.
You will be looking for a tailor-made assisted living service, which respects and acts upon the specific requirements of your loved one. Nothing generic, but fully bespoke.
Your primary concern is to keep your loved one's daily routine ticking along as normally as possible, except with the added bonus and relief of someone friendly and professional popping in at your loved one's home every day to lending a caring hand.
The benefits of assisted living at home
Help with all these tasks which we can all find a bit of a drudge to varying degrees – washing, cleaning, ironing and the like, whichever stage of life we're at – is one of the central, tangible benefits of choosing assisted living at home. It's how our professional Pure Life home carers take the heat out of the daily grind for your loved one, and deal with tasks which may over time have become increasingly burdensome and tricky to do.
But there is so much more to our Pure Life assisted living at home provision than loading up the washing machine and whipping up a spot of lunch. There's the essential human element: the benefits of companionship. We recognise this as the priceless commodity it is, and a key way of preventing anxiety, loneliness and isolation. Unchecked, these negative emotions can increase, along with frustration, when once seemingly trivial and simple tasks in life become more arduous to deal with. Our carers nip such negativity in the bud, for the benefit of your loved one's daily wellbeing.
Along with the mental stimulation that companionship and friendship brings, our assisted living at home care plan is always mindful of the importance of physical activity.

The constraints upon physical abilities - such as mobility issues - which can beset your loved one when they get older, is another way we can help when you opt for assisted living care at home.

Our highly-trained carers will assist with all of your relative's mobility challenges and requirements, to ensure that their daily routine in the comfort of their own home remains problem-free.

Assisted living care help will always address the specific physical needs of each individual. This might mean help getting in and out of bed, in and out of a chair, moving from room to room around the house, and using the bath or toilet.

With Pure Life Homecare, assisted living at home help is at hand should your loved one have such mobility/activity challenges, or whether the assistance needed at home is purely domestic.

And it's important too not to forget the importance of balancing an active body with an active mind.

Light exercise, where possible, is always a good idea, even in relatively restrictive circumstances. This might just a case of wiggling your feet and toes, stretching your arms and legs, or going for a little assisted walk outside into the garden or around the block with our Pure Life carer, maybe to take the dog for a walk, enjoy the fresh air or feed the birds.

Back indoors, your loved one will probably have some cherished hobbies they'd like to continue to pursue, such as reading, doing the crossword and other puzzles, arts and crafts, flower arranging, tending to plants, listening to the radio and music, watching TV, writing a diary or a story, or looking after pets.

By choosing an assisted living at home care plan, your loved one will have the gift of more time every day to immerse themselves in their interests on the hobby front that they really enjoy, while their home carer deals with all the important domestic tasks.

But what's more: our friendly care team are always happy to take an active interest in your loved one's hobbies and lend a hand or two.
The highest quality levels of personalised care are fundamental to our assisted living at home service at Pure Life Homecare.

Quality is our guarantee – and we're proud to say that our professional reputation and experience are second to none.

The person-focused approach, and individual-first nature of our assisted living at home provision means we can offers the very best tailored support for your loved one: every time and every day, as their needs dictate.

We will discuss your loved one's specific assisted living at home requirements with themselves and you as their nearest and dearest, to make sure the care package we all decide on is absolutely right for them in every way.

This might include the likes of daily meal preparation, cooking and serving for your loved one's home help. Perhaps going out to do the heavy lifting of shopping for your loved one, cleaning, washing, ironing, making up the bed, cleaning the bathroom and toilet, vacuuming, watering plants, feeding pets, general tidying, making sure any medication as required is all present and correct and taken on time, and prescriptions are picked up by the carer from the pharmacy as applicable and if needed.

Pure Life's personalised assisted care at home plan always goes the extra mile for your loved one. This way we ensure they maintain their independence, dignity, self-respect and enjoy a worry-free and fulfilling life in the warmth, security and familiarity of their own home.
A friendly face every day

A friendly face, popping round your loved one's home every day to help with domestic duties. And that friendly face becomes a true friend. A confidant: someone who has lots of time for your loved one, to sit down for a cup of tea, a snack, a chinwag, a laugh and a joke. A proper chat about this and that.
Our Pure Life assisted living carers are hand-picked to get along well with, and with genuine warmth towards, with loved one. They are people who don't just care on a professional level, but in a personal sense too. Our carers are emotionally engaged, kindly and empathetic individuals, who genuinely care about each and every one of the people for whom we are privileged to offer our caring services.
We make meaningful connections with your loved one when we are invited to care for them in their own home and provide top quality assisted living services. And those connections are reciprocal and long lasting.
You as a close relative can rest more easily, too, safe in the knowledge that your loved one has someone friendly, kind and new to talk to every day, on a proper one-to-one level, while their home domestic tasks are all being dealt with, with ease and professionalism.
The therapeutic power of conversation – genuine human interaction and that real sense of connection – can never be underestimated. And we don't – ever. At Pure Life Homecare, it's a major part of what we naturally do, to help the lives of your loved ones receiving our home care have rhythm, interest and plenty of joy.
Our carers are the kind of people who alongside their professional tasks just love to chat – and listen, properly listen – to your loved one's old family stories and tales of events, look at old photos, reminisce, discuss illuminating topics and share the passions and interests of your beloved relative with genuine, heartfelt care, generosity of spirit and compassion.
Going that extra mile to make your loved one's day, and always giving them something to look forward to is what we do. Spreading a little daily happiness, while being supportive and deeply caring, practical and highly professional at the same time is all part of our unique Pure Life service.